Why We Do What We Do
Since 1999, Saving Grace Ministries has provided safe, affordable, and stable housing for homeless individuals while empowering them to regain their independence and achieve their full potential. We believe that everyone deserves a safe and secure place to call home, and we strive to create an environment that promotes personal growth, dignity, and self-sufficiency. Through partnerships with the community of faith, local organizations, and stakeholders, including New York State, Erie County and the City of Buffalo, we aim to provide solutions to the problem of homelessness and create a brighter future for those in need. Furthering our missional calling, we provide re-entry/aftercare housing and affordable housing, which serves clients transitioning out of homelessness as well as veterans and the elderly.
View More Videos
Food, Clothing and Housing
Men and women are released from correctional facilities with $40 and the clothes on their back. SGM provides over 30,000 meals to individual clients annually and links clients with community resources to secure clothing, including professional attire and special work-related needs like work boots and uniforms. SGM serves over 650 men and women every year in residential programming.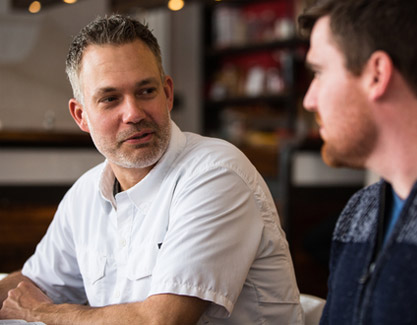 Case Management
Case management and service coordination are the cornerstone of SGM program services. In addition to linking clients with medical and mental health services, case managers teach clients self-advocacy skills to equip them with the ability to locate and sustain housing and employment after program completion.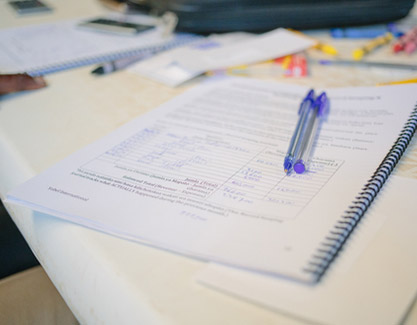 Life Skills Training
It is not enough for a client to complete the program and transition into independent housing if he or she isn't able to sustain that housing. Since 2007, Saving Grace has provided life skills training in housing, employment, money management, self-advocacy, responsible parenting, and decision-making to equip clients for long-term success after they complete the "Grace House" Program.
A Long Winter, but Spring is Coming.
Click here to read SGM's Spring 2023 newsletter with updates on our improvements and ongoing needs.
Banana Diaries: Sliced, peeled, split, chilled, alone or with cereal...life choices
A whimsical, poignant play on the habits of banana peeling, eating and sharing. Yet in reality, it's about our life story to change the very fabric and heart of our community. When we rise and become to our community all that God has called us to be and to do.
The Banana Diaries inspires and challenges us all to rise right where we are planted and to be "Difference Makers" lifting friends, families, and those we are called to serve, to a better place.