Reaching the Lost to Impact a Community
The mission of Saving Grace Ministries, Inc. is to provide a smooth transition to community life for men and women recently released from a correctional facility by providing a highly-structured program based on Christian principles along with providing community emergency shelter housing, affordable housing, youth and family recreational sports and educational program access. Since its founding in 1999, SGM has sought to reach the lost, to serve those who no one else will serve, and to impact Western New York by providing a tangible alternative to the cycle of release and reincarceration too common in today's justice system.
Saving Grace Ministries, Inc. is a Buffalo-based 501(c)(3) nonprofit dedicated to serving men and women under supervision by the NYS Department of Corrections and Community Supervision (formerly NYS Parole). Over the past ten years, SGM has developed relationships with partner organizations in Rochester, New York, as well as Tampa, Florida, each of which operates a partner "Grace House" program in their respective cities.
SGM was founded on the premise that faith-based organizations are able to accomplish goals that many times government cannot. Through strategic partnerships, linkage agreements with area providers, and the support of the community of faith, SGM has reached thousands of men and women returning to Erie County since opening the first "Grace House" program facility in 2001.
Board of Directors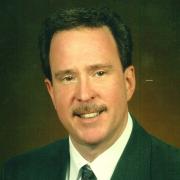 Rev. Terry King
Rev. Terry King is the founder and Chairman of the Board for Saving Grace Ministries, Inc. Rev. King founded SGM, Inc. in 1999 after he became painfully aware of the lack of coordinated services available for men who are released from prison. As CEO, Rev. King oversees the operation of the "Grace House" Transitional Residence Program, a transitional housing program for unaccompanied homeless adult males who are under supervision by the New York State Department of Corrections and Community Supervision.
Mrs. Sheryl King
Mrs. Sheryl King is the President and Secretary of the Board of Directors, and is also a founding member of the Board. Sheryl is a Social Worker at Sisters of Charity Hospital in Buffalo, where she coordinates discharge planning with patients in need of residential health care. Sheryl provides ongoing assistance in applying best practices to case management and program service provision.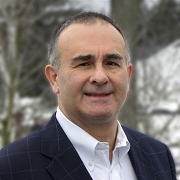 Dr. Rev. Ron Burgio
Dr. Rev. Ron Burgio is the Senior Pastor at Love Joy Church in Lancaster, New York. Rev. Burgio is also the past President of Elim Fellowship, an association of nine hundred pastors, ministers, missionaries, and one hundred affiliated churches. An alumnus of Elim Bible Institute and a graduate of Roberts Wesleyan College in Rochester, New York, he is ordained through Elim Fellowship and has a Doctorate of Ministry from the School of Bible Theology in San Jacinto, California.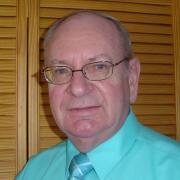 Rev. Don Snyder
Chaplain Snyder retired in 2011 from being the Coordinating Chaplain at Wende Correctional Facility in Alden, NY with over 26 years of state service. He is Director of Compassion Care Ministries of the NY Ministry Network (Assemblies of God), a Volunteer Chaplain with the Orleans County Sheriff's Office, and president of Orleans-Recovery Hope Begins Here, Inc. He has served on Saving Grace Ministries, Inc. Board of Directors since 2003.
Rev. Leroy Wiggins
Rev. Leroy Wiggins has served as a pastor at The Chapel for many years, and is currently the Campus Pastor at their Cheektowaga Campus. Rev. Wiggins is very active in service to the WNY community, including his service to the residents of Saving Grace Ministries. He began serving on the SGM board in 2021.